For our blog posts this week, we were asked to analyze our relationships with our mentors and what we can do to improve our relationships. I am very happy for the chance to reflect on this topic and apply the strategies theorized in this blog post to my real life relationship with my mentor so that I can have a better working relationship with Ron. I decided to answer the following questions in this blog post: What went particularly well during your mentoring sessions? What logical challenges affected your communication? What factors affected your ability to interact effectively? What three strategies could improve the quality of your mentoring interactions? What is the action plan for implementing each of the three strategies? I hope that in my blog post you can see how I answer these questions and relate them to my relationship with Ron. I am glad to reflect on this topic and try improve upon the connection I have with my mentor.
I think that Ron and I have reasonably productive sessions with a healthy sense of affability. We have made a lot of progress with the shoes during our sessions. His teaching style and my learning style have really clicked; we are very effective and efficient in relation to each
other. Through our sessions together, I have come to know Ron better and I am sure he has gotten to know me better as well. I think that because we have learned more about each other's history with cobbling, our mutual interests, and our learning as well as teaching styles, we have formed a strong working relationship. Though there are many things that have gone well in our mentoring sessions, there are still some logical challenges that affect our communication and factors that affect our ability to interact effectively. Some factors that have affected our ability to communicate effectively include our discrepancy in age and our different cultures. This is challenging because we prioritize things differently, place emphasis on different things, and have some very different interests. An example of these challenges factoring into our relationship was when Ron used some analogies to help my learning. His metaphors were good, but they made little sense to me because they was in reference to things I am too young to have been around for and are no longer a part of modern pop culture[1]. Three strategies I can implicate to overcome the challenges in communication that Ron and I face are prioritization of tasks, continued communication during the week, and openness to each other's interests.
Through prioritizing, we can become more efficient in communication. I plan to implicate this by using the ABC prioritization method when creating our agendas for our meetings. By communicating throughout the week before and after our sessions, I hope to create a stronger bond with my mentor as well as get better at interacting and working together. I would like to implement this weekly communication by e-mailing Ron regularly before our meetings to create agendas and discuss any questions or concerns that we may have. Staying open to each other's interests is key to improving our relationship because of such a big difference in age and culture, we need to remain open to new things the other may introduce. By remaining open to new things, we get to know each other better and we get a better understanding of a different culture as well as time. I think that my relationship with my mentor is pretty good but that by implementing these strategies, I can improve it further so that we work better together and so that we both get more out of the relationship as well as learn from each other.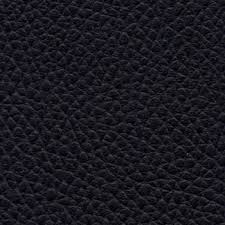 I am pretty happy with how my in-depth project has been going so far; however, I have not made a lot of progress over the past two weeks because my mentor was away on vacation and because I of the first aid course (we missed two meetings). Though I could not physically work on my shoes, I did do some research on my own to try move forward and think ahead. This week I finalized my designs for the shoe and have definitely decided on the basic oxford shoe with a monk strap. After doing some research on cobbling methods, I have come to some preliminary conclusions about material. I have started to explore material options since my next step, which I will hopefully have accomplished by tomorrow afternoon, is cutting out my material for the shoe. I have decided to go with a soft and dark leather because it is easy to work with and will not show any mistakes that I make on my first pair of shoes. I think that researching on my own time has helped me get a better idea of how practical I really need to be in this process. Though I would prefer to make my shoes out of hard leather, I know that it would be very impractical and hard during the process.
In-depth has been a lot more fun than I expected, but it has also been a lot more work. This project is a lot larger than I initially thought, however, I don't really mind because we get to explore a topic of our interests. I think that my passion for shoes has made this feel less like work and more like a fun adventure. I can not wait to begin sewing my shoes!
I could not add all the picture sources in the descriptions because of formatting issues so here are the sources for some of the pictures (in order form top to bottom)
Picture 1 , Picture 2, Picture 3.
[1] Ron really likes rock music from the 1970's and talks about it often. However, I don't understand anything he says when he talks about it.