My in-depth project has been going very well the past week, and my designs are now fully finished! I am excited to continue working on them over the spring break and cut out my leather from the pattern I have made. Now that I am at the stage of choosing my material, the research I did over the past two weeks have really helped and also informed me about the importance of the soul on the shoe and the uppers. Ron was impressed with my knowledge of soles and materials when we talked last week. I also read a book about cobbling from Ron, and learned more about the whole process. I definitely feel more prepared for the up-coming weeks when I will begin to put together my shoes because I did some pre-reading on the procedures—I have learned a lot of important vocabulary! For the past few weeks, I have mostly been researching and designing, but I think that my project will begin to move a lot faster from this point on, so I am trying my best to enjoy the calm before the storm as one might say, because once I cut out my material Saturday, there is no turning back! I think that my progression so far has been relatively smooth and has been moving at a good pace.
I am happy with my progress, but I have had some difficult challenges in mentoring. Finding a mentor has probably been my biggest bump in the road so far. Though it was hard to find a mentor once I did, we got along pretty well. The first few weeks of the mentorship were more difficult because we were still balancing our teaching and learning styles as well as negotiating the best way to work together so that we can maximize our productivity. It was hard in the beginning to have consensus because we are pretty different people, but once we got to know each other more, things came more naturally. However, now there are a lot of things working well. Our learning and teaching styles work a lot better together now because we explored it so much in the early parts of our working relationship. We are a lot more productive because we negotiated the best format for our meetings. Our communication could be working better however.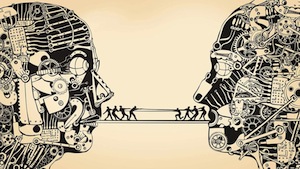 I find that sometimes I don't pose questions clearly enough and as a result I don't always get the answer that I am looking for. This can sometimes waste the little time we have to actually work on the shoes. I think that this issue is reliant on me and it is my job to get better at communicating by using more clear and specific language. I think that I need to learn to speak out right away when I have a question and make sure that Ron understands the context of my questions so that we communicate more effectively together. I have also been talking a lot in my blog posts about establishing a weekly e-mail before or after our meetings to de-brief and to create agendas for upcoming meetings. I have not taken the initiative to do this yet, but I feel that by sharing about this more on my blog, I will become more motivated to take that measure to better my communication with Ron and better my personal work ethic.
I just want to mention again how helpful I find this time for reflection, having set more specific goals and looking at my progress on a bi-weekly basis has motivated me a lot more to do work and has opened my eyes to ways that I can improve my in-depth project. I hope that I learn to put the theories I create in my blog post in action in my real life mentoring relationship. I think that I have definitely taken the strategies I made last week in my post and applied them to my relationship with Ron, and they have really improved our relationship. We seem to be a lot more efficient now and have gotten better at communicating more clearly together. I am really excited to continue to work on my project over the break and share more about it on my blog in April when our next post is!
I also wanted to say that everyone's blog posts have been absolutely amazing and so creative! You guys are such an inspiration and motivation; I cannot wait to see how your projects evolve from now and in-depth night! I wish you all good luck with your projects, they look great so far!